Lichfield Cathedral Christmas Project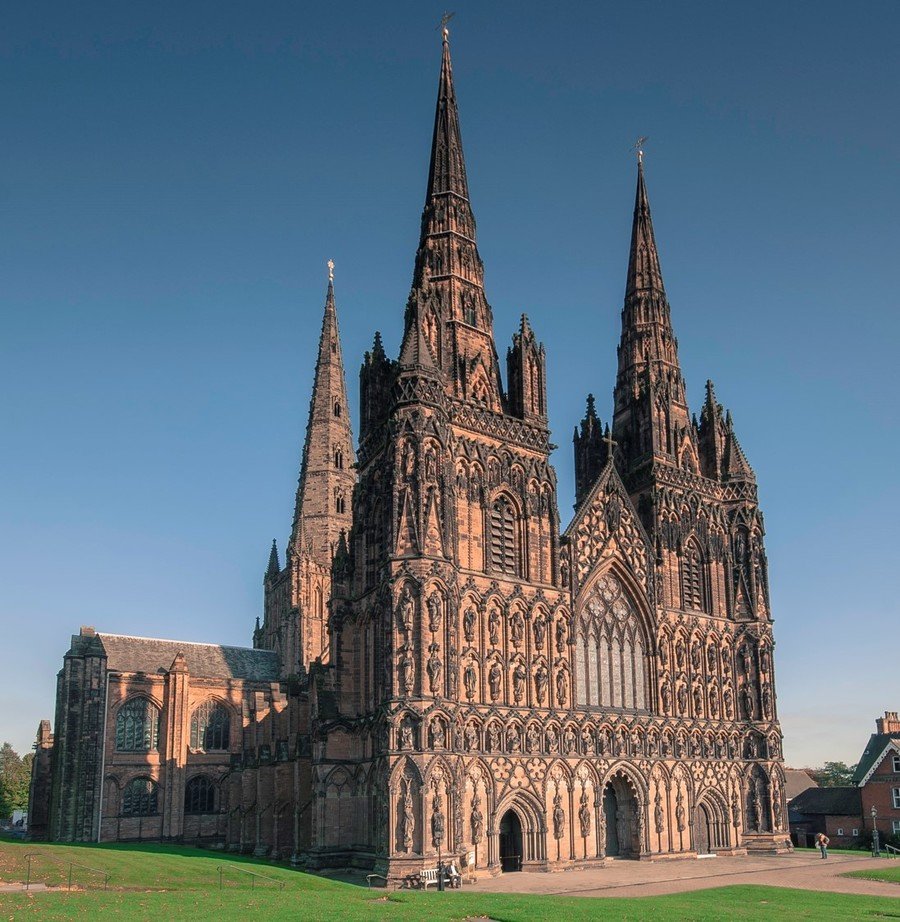 Lichfield Cathedral is known for its ambitious and awe-inspiring community art projects. 2019 sees Lichfield's biggest ever mass participation project with up to 40,000 school children and members of the public participating.
Working with Artist in Residence Peter Walker, people all across the West Midlands have been busy creating their own self-portraits, making displays in schools and other community settings. 10 people from each community setting will also feature in the final installation artwork displayed inside Lichfield Cathedral for Advent and Christmas.
Artist Peter Walker explains: "At the heart of this art project is exploring identity and where we all fit together in the universe. It is meaningful that, this year, the art project isn't just centrally located at Lichfield Cathedral, but that there are also mini art installations around the West Midlands."
The project entitled 'In the Image and Likeness: A Constellation of Images' sees hundreds of portraits stunningly suspended from the ceiling at Lichfield Cathedral at the centre of the Crossing, directly underneath the Great Spire.
The art installation will feature this year's light and sound spectacular 'The Cathedral Illuminated 2019: 'The Beginning' created by Luxmuralis artistic collaboration.
To find out more information please click on the link below: